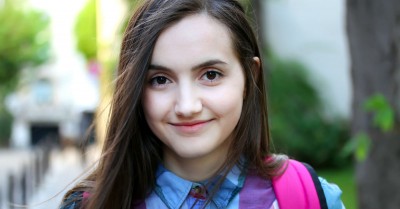 One great thing about having kids is having someone I love who loves me back, depends on me, and turns to me for advice. Lately, I've noticed that my daughter is growing up so fast. And as she grows up, I have started to realize that she teaches me life lessons everyday just as much (or more) than I'm teaching them to her.
It's true that our relationship isn't perfect. But my daughter and I have grown closer over the good and the bad things through the years. Teenagers have a lot of growing pains, as we all know. But while she goes through changes, and learns and develops the kind of person she will grow up to be, she's always quick to ask me questions, for advice, and to tell me she loves me. The way she treats others as she grows up is so mature and kind. I know I definitely wasn't that mature as a teenager. She also shows her intelligence and love in other ways. Continuing to try and emulate my daughter has made me a better person. Here are some of the ways she's made me better.
Teaching me that everyone deserves all the love in the world.
My daughter is a great friend, sister, and confidante for so many people in our community. She seems to have endless love when dealing with her siblings who can give her a hard time. She knows just what to do to make my wife smile after a long day. She is always willing to help me out with chores on the weekend, and she picks thoughtful birthday gifts months in advance for her friends.
As I have watched my daughter and the way she interacts so empathetically and patiently with the world, it's reminded me to do the same. Her example has helped me to strengthen my relationships with family, friends, and even coworkers in my own life.
Reminding me how important it is to stay close to family.
I have always wanted to be a dad. I found purpose in other things throughout my life, but I always knew that what was most important to me was to be a husband and father. When my children were born, I started to feel that incredible contentment and happiness that I knew would come from having a little tribe of my own.
Life gets stressful, of course. Work is draining. Money is always a worry. But having my family to go home to at night, to spend time playing in the backyard with, to eat dinner with, and to talk to about their happy times and trials—that's what keeps life wonderful.
Helping me understand the power of sincere forgiveness.
I've always been a pretty easygoing person. At least I thought so, until my daughter came along and blew me out of the water. No one gives sincere apologies or accepts them as kindly and gently as my daughter does with her friends, our family, and her teachers and counselors at school. When I see my daughter forgiving people in such a pure, kind way, it inspires me to do so too.
Learning to appreciate life's small joys.
So many things in the world seem like they would make me truly happy. Having a lot of money, for one thing. Buying expensive cars, going on extravagant vacations, having a huge house or my dream job. But in real life, coming home to a rambunctious crew of excited little kids takes just about every materialistic or stressful thought right out of my head. My kids have gotten older, so sometimes there are arguments and tears of teenagers mixed in with those happy welcoming smiles. We are learning to overcome obstacles and smile anyway together. And those little moments together with my wife and kids are what make life worth living.
Category: Compass, Parenting, Psychology